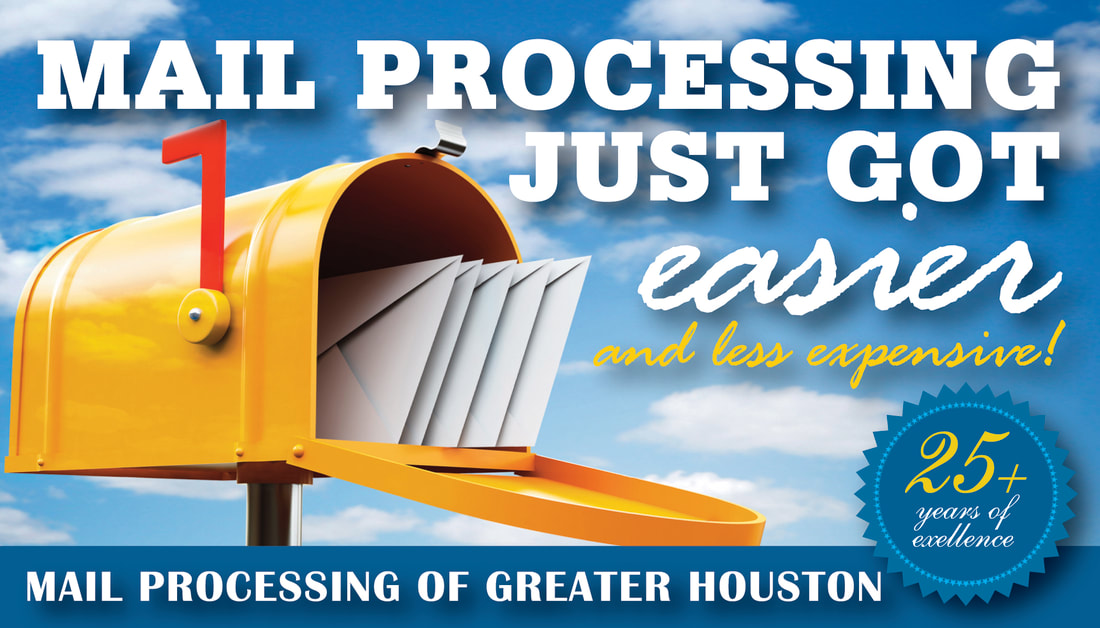 Mail Processing of Greater Houston is a provider of complete mailing and printing services.
We have more that 25+ years in experience in mailing & printing. We will provide an exceptional quality and service at lowest cost possible.

MPGH is committed to provide our customers—both large and small—with personalized and custom mail solutions that increase results and reduce costs. MPGH is a family-owned and operated business, we take great pride in all of our work.

Feel free to contact MPGH for any mailing or printing needs and let us achieve the maximum postage discount on all your mailing needs.